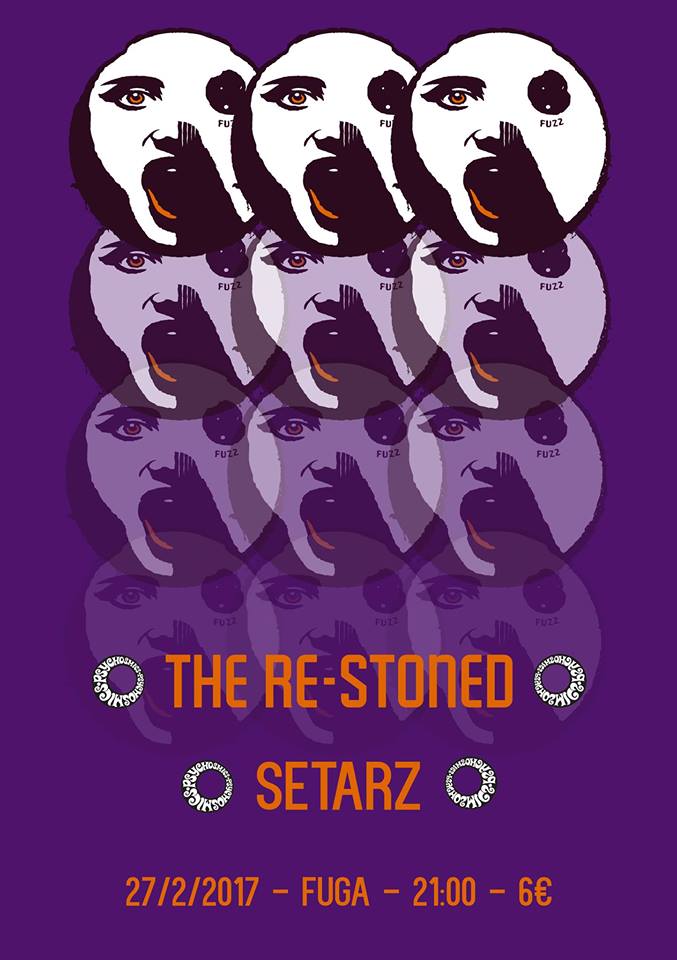 The Re-Stoned (Moscow, RUSSIA)
The Moscow-based instrumental power-trio THE RE-STONED is usually associated with the local "stoner rock" scene, because of its heavily fuzzed sound and reliance on muscular riffing in golden 70's style. Classic rock, blues-rock, traditional doom and stoner enthusiasts, and everyone else who appreciates original and challenging hard-rock music will like this offering. The Re-Stoned is a return to the music I've always listened to and loved to play. Despite the band is not traditionally fronted by a lead singer and follows the completely instrumental path, they are arguably the most welcomed and popular live act among the Russian classic rock revivalists.
Setarz (IRAN)
Setarz musical project founded by Bardia Sheikholeslami Ghazvini born in april 20th year 1992 in Tehran Iran, based in Bratislava, Slovakia. In 2017 started up as a Fusion musical project under the name Setarz. Setarz tries to bring different colours to setar's Musical compositions using polyphonic aspects of Modal music.
27/2/2017 – FUGA – 20:00 – 6€