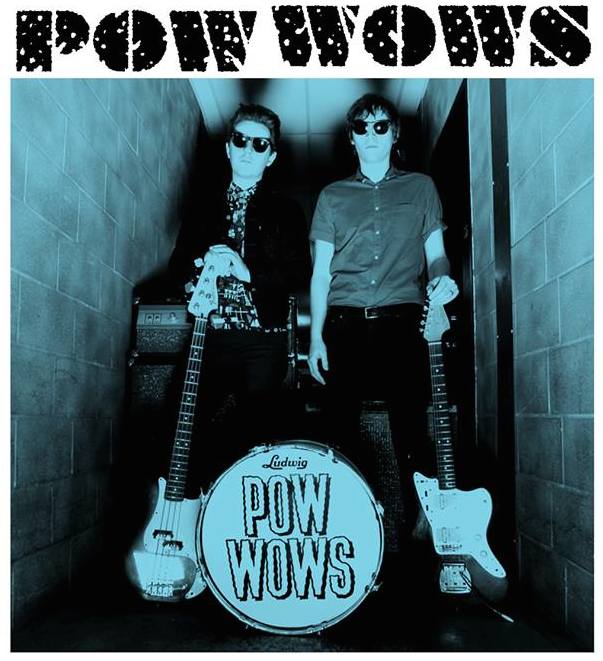 Chalani z Voodoo Beats prinášajú ďalšiu namakanú garážovú akciu.
Tentokrát brutálni, kanadskí Pow Wows.
One of the mainstays of the Toronto garage rock scene, the Pow Wows like their music fast, loud, and atmospheric, giving their tunes a buzzy, swampy tone and a psychedelic overlay that sets them apart from other fuzzbox manglers following similar paths. – Mark Deming, Allmusic.com
Pow Wows do to the Garage tradition what The Cramps did to Rockabilly – chew it up, make it their own, and spit it back out. Forming in 2010 in Toronto Canada they wasted no time putting on wild live shows and recording even wilder material. The following year they signed with Pittsburgh, PA's Garage Rock institution Get Hip Recordings based on the caliber of their jam space cassette which wound up coming out as their first LP "Nightmare Soda". A pair of 7″ singles followed and in 2015 their hotly anticipated sophomore album "Broken Curses" arrived to critical acclaim. The band has performed throughout Canada, Europe and the U.S. Watch out for their madness in YOUR town! 
Spolu s nimi na turné aj The Maggie's Marshmallows naši starí známy, tentkrát dúfam prinesú aj svoj nový vinyl!
Samozrejme okolo celého programu sa budú motať blázni z Voodoo Beats aj s ich vinylmi.